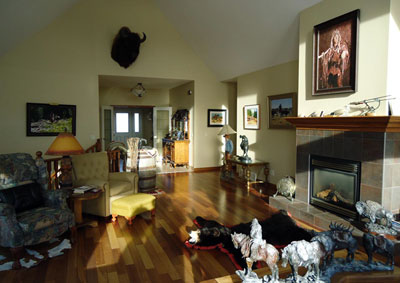 SPRING COULEE CONTRACTING is your general contractor for the foothills area of southern Alberta.

Owned and operated by Lenard Biscope, gsc, he brings experience in all areas of construction from office buildings to farm buildings to homes.

With over 30 years of experience . We have been involved in new construction, renovations and restorations.

No job is too small. As a Gold Seal Certificate holder with the Canadian Construction Association, Lenard has managed projects in the million dollar range and as small as home maintenance.

Having lived his life in the rural areas he is well versed in the unique requirements that come with rural living.

At Spring Coulee Contracting, we believe in doing it right the first time.
Home

l

About Us

l

Our Services

l

Custom Built Homes & Renos

l

Testimonials

l

Contact Us



Spring Coulee Contracting Inc.
Lenard Biscope, Owner
RR 2, Site 2, Box 57, Okotoks, AB, T1S 1A2
phone: 1-403-880-2474
email:
info@springcouleecontracting.com
website:
www.springcouleecontracting.com
© Spring Coulee Contracting Inc. All rights reserved.